Pastoral Counseling Center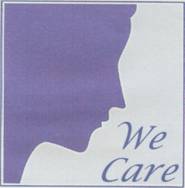 At one time or another we all face frustrations and conflicts within our lives.
Just as those suffering physically require medical attention,
people who are hurting emotionally and spiritually need the help
of those who have been specifically trained to help.
Flushing Office

142 10 Sanford Avenue

Flushing , New York , 11355

Phone 718-463-4613

Fax 718-939-9136

Kearny Office

545 Kearny Avenue

Kearny , New Jersey , 07032

Phone 201-998-7900

Fax 201-991-7189
Email Pascoce@aol.com
Check out the Coming Events Page!!!


You are visitor number 12433